Having a baby
Regular price
Sale price
$10
Unit price
per
Preparing to add a human to your family is Daunting (with a capital D, for sure). It can also be Exciting and Scary and Fun and Cute and Hard. This bundle is here to save you some hours on the Hard front, and hopefully dampen the Scary and the Daunting a bit. I've done this, and I'm sharing every ounce of research and preparation I did (which happened to be a lot!)
Spreadsheets included:
Pregnancy Timeline & Checklist

1st Trimester
2nd Trimester
3rd Trimester
Baby Prep Class Schedule
Pregnancy & Leave Calendar

Healthcare Provider Comparison

OBGYN/Midwife (primary care)
Doula
Pediatrician

"Go Time"

"Go Time" Checklist
Hospital Bag Pack List

Childcare Comparison

Daycare
Nanny
Babysitters

BP Log
Birth Preferences Workbook

Birth Preferences
Fear/Anxiety Mitigation

Parenting Principles Workbook
Reading List
Shopping List & Clothing Brands

Full Shopping List (every product you need)
Baby Clothing Brand List

Gear Comparison
Gift & Thank You Tracker
Postpartum Workbook

Prep Checklist
Shopping List
Coping/Self Care
Help crew
Favorite Takeout List for Meal Train

Sleep, Feed & Pump Log

Pumping Log
Feeding/Sleep Training Log

Child Health History
Solid Food Shopping List
Baby Proofing Checklist
Babysitter Notes
Family Friendly Restaurants & Breweries Tracker
Share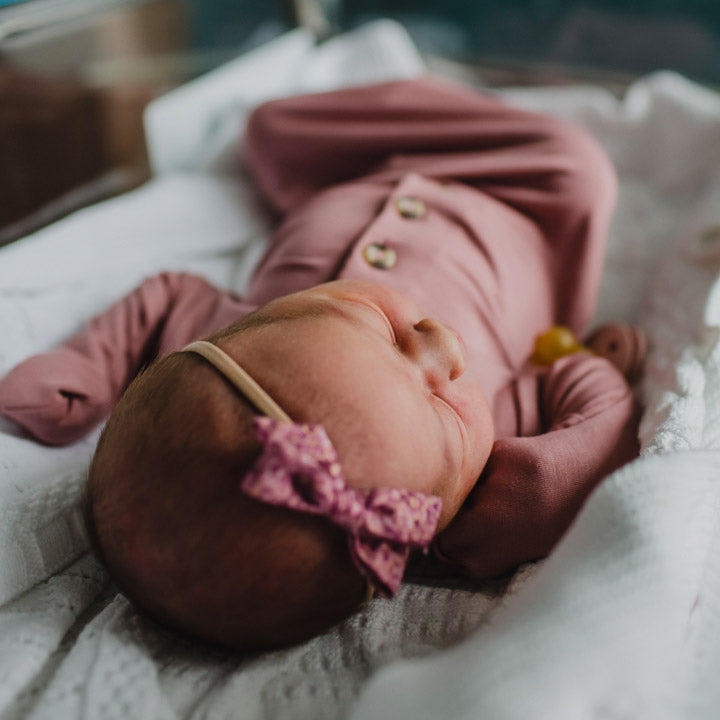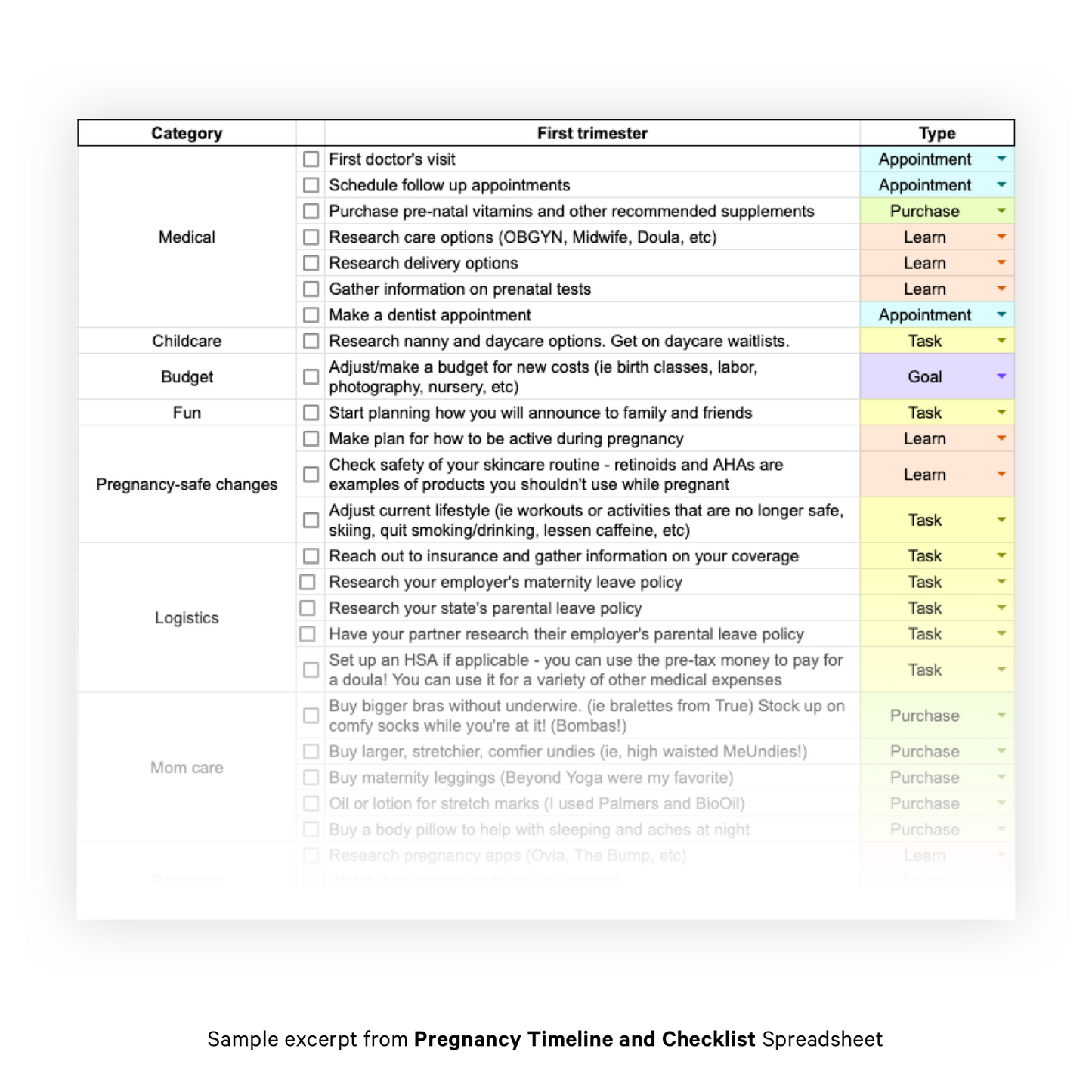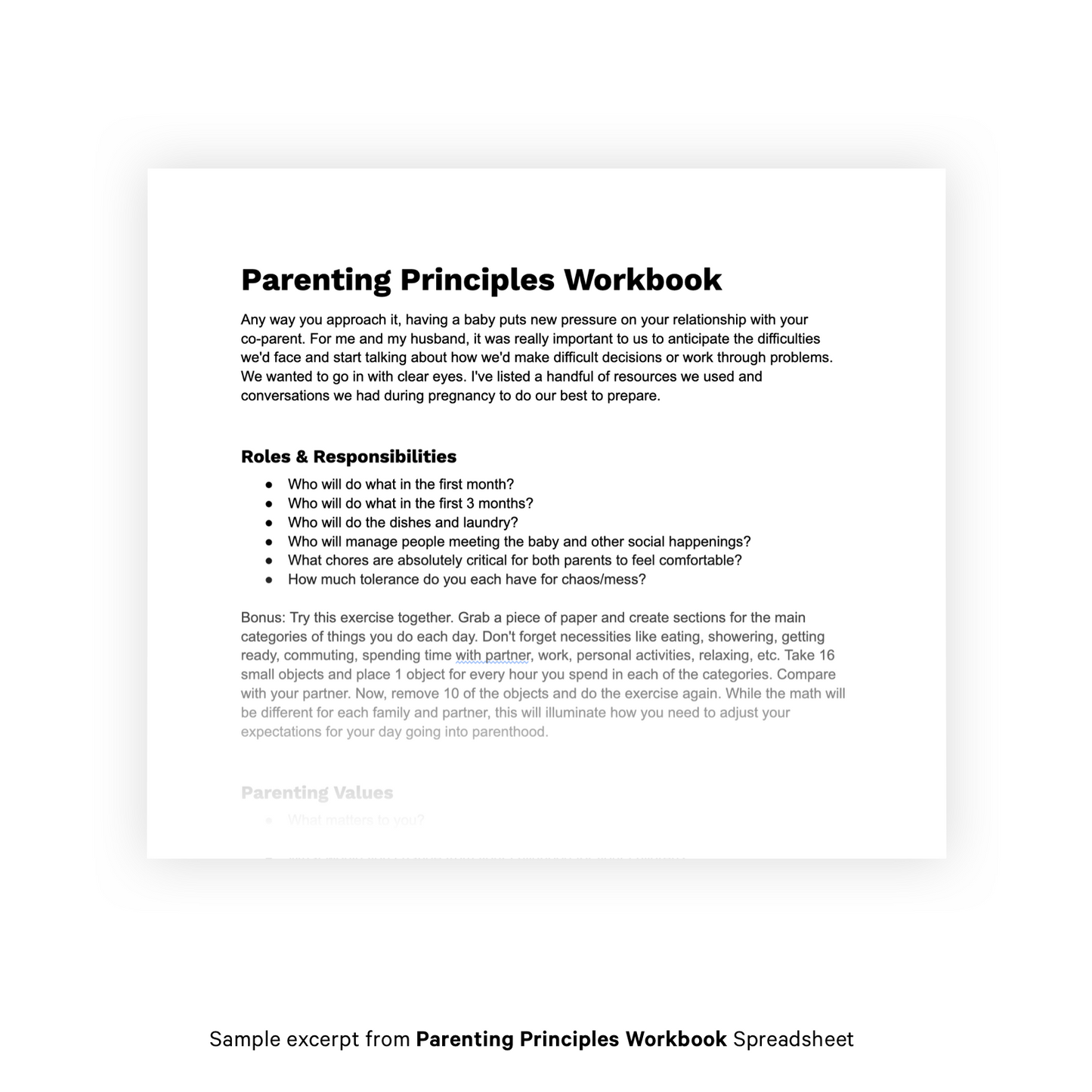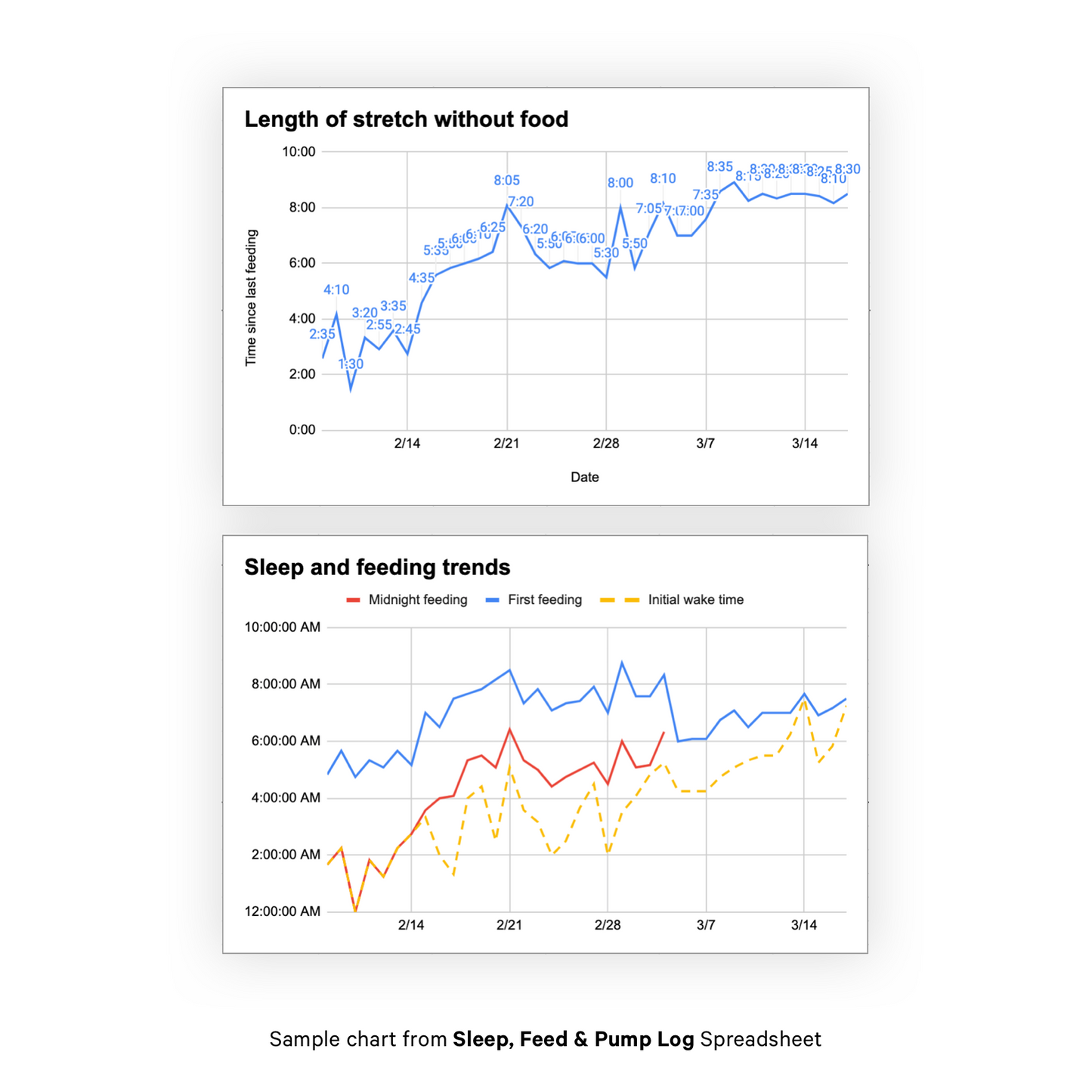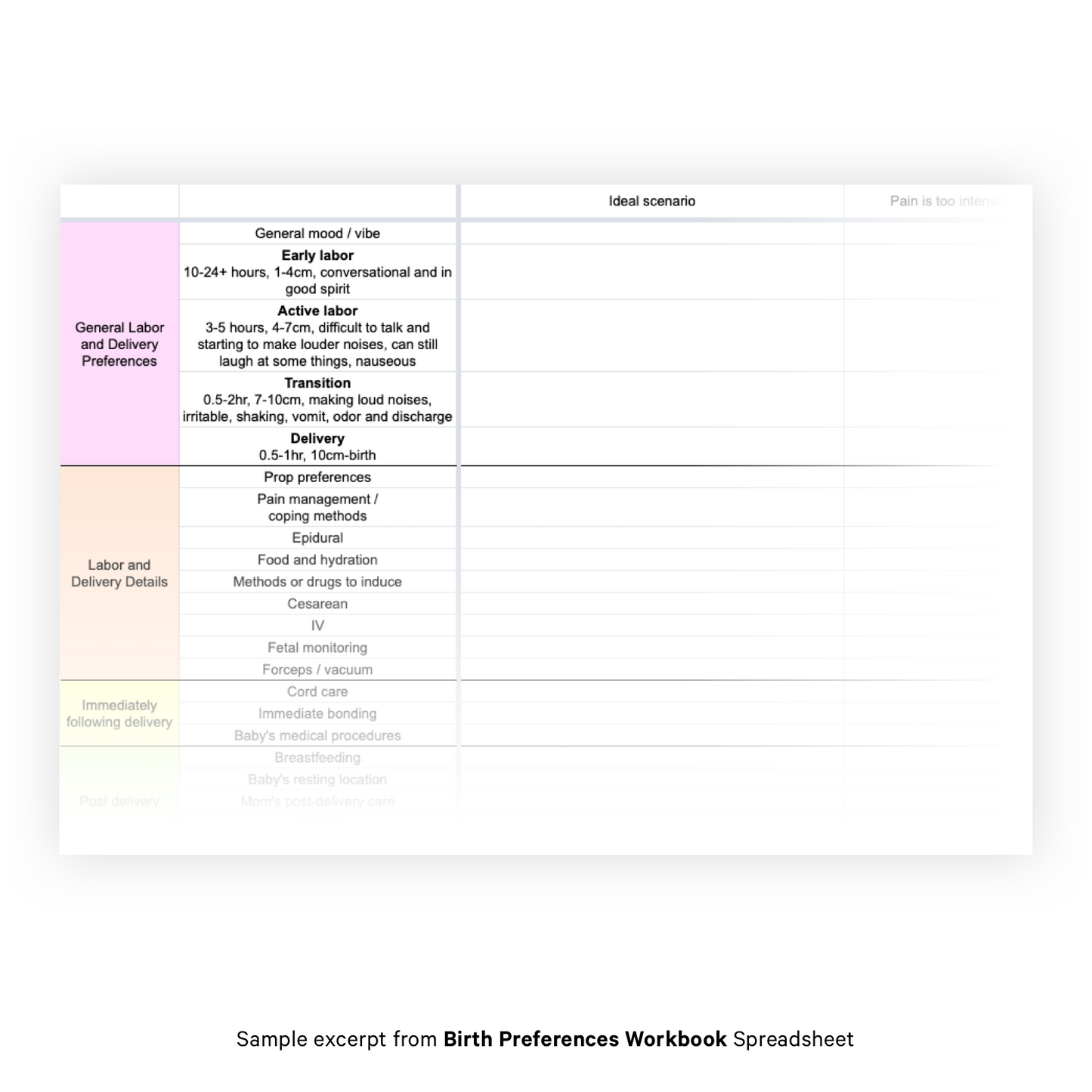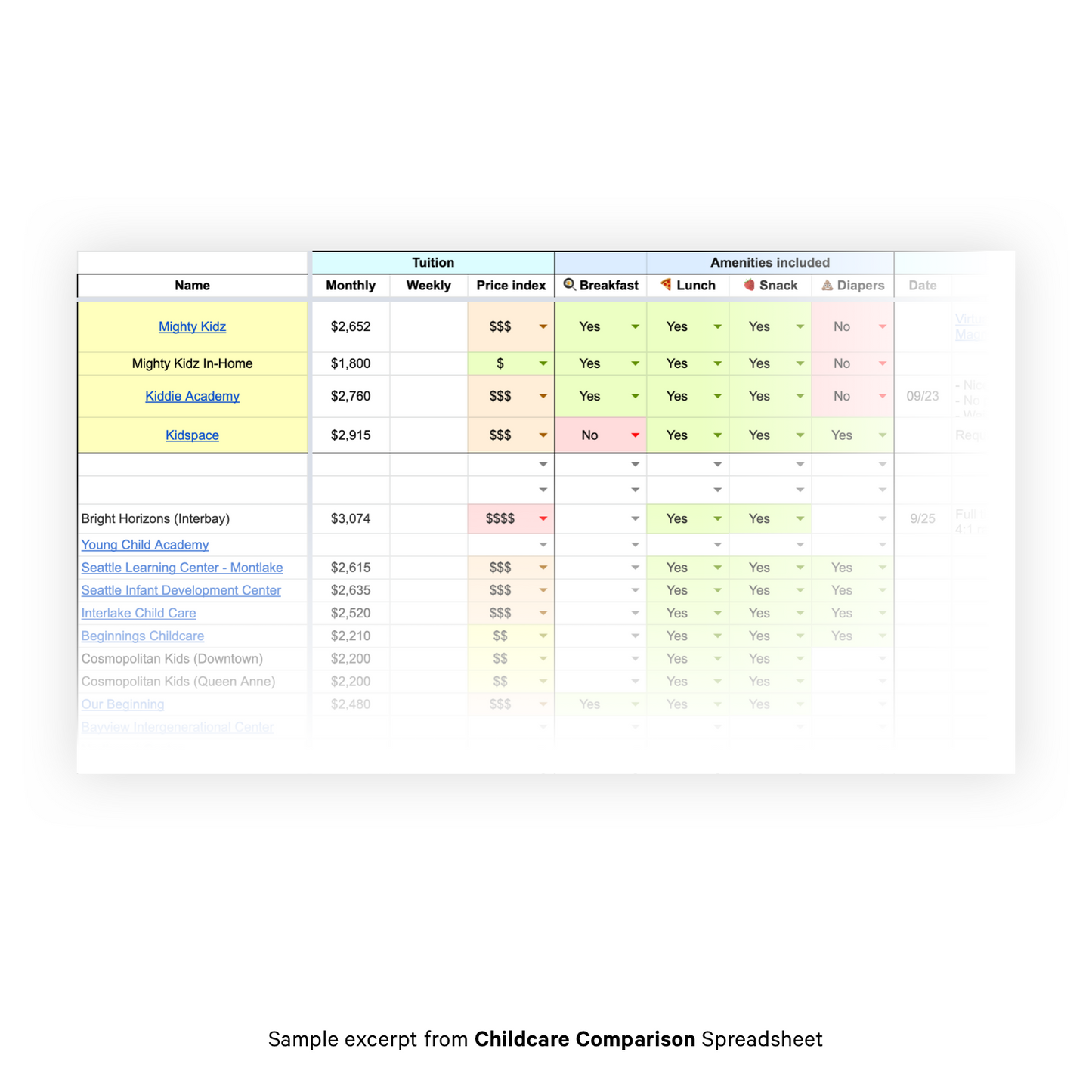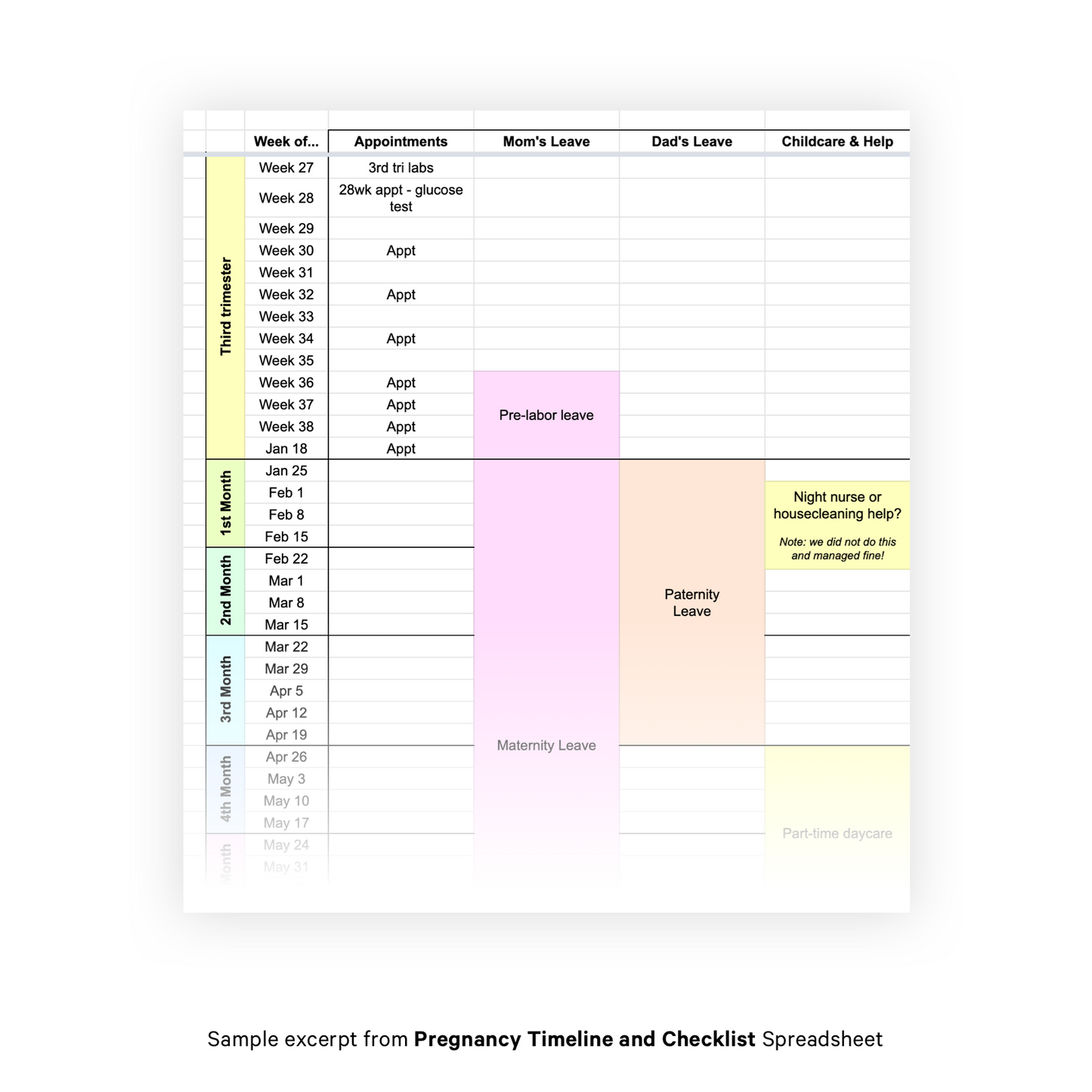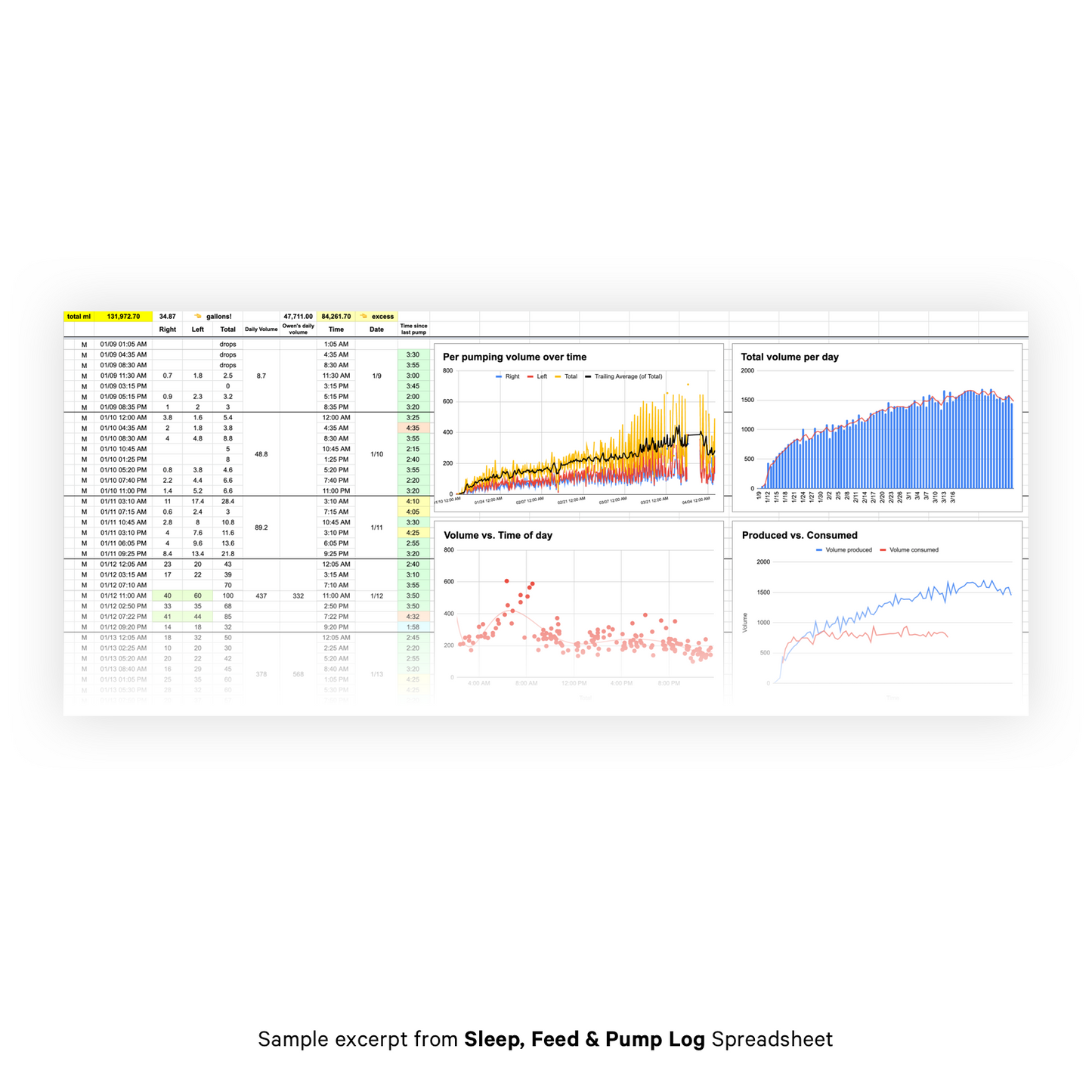 Gave me confidence with pumping!
Our little one came three weeks early and breastfeeding was off to a rough start after my c-section, 7-day hospital stay and lack of support from hospital lactation consultants. Once we brought our baby home, we started tracking all pump sessions, and the "Big Stuff Sleep, Feed & Pump Log" really helped me visualize how much I was producing vs how much our baby was consuming. We had been supplementing formula and with this data, I was able to see my progress in our pumping schedule and make adjustments to start closing the gap between what I was producing vs having to supplement. I feel like I now have a far better grasp on what my baby is getting and how we can make feeding him breastmilk work for our family. THANK YOU SO MUCH for all these AMAZING resources!!!
Just do it!
I'm a first time mom and couldn't possibly recommend Caylee's Baby spreadsheets with more enthusiasm - just do it! One of the hardest parts of pregnancy (for me) was constantly feeling unprepared, including the constant paranoia of not having the right "stuff" and systems in place for when baby arrived. Caylee's spreadsheets and examples take the guesswork - and anxiety - out of so much pre-baby planning and gave me peace of mind and resources from a mom that's been through it all. Thank you for doing this Caylee!!
Everything we needed to feel prepared and organised
My wife and I had a baby 3 weeks ago and I used to keep pinging Caylee for tips, guidance, and her experience with pregnancy and delivery over the last few months. That's when Caylee shared this bundle with us.
I love spreadsheets myself, but omg everything in here is so detailed! Anything you are looking for should be in this bundle. It helped us buy our baby gear, pick a paediatrician, pack our hospital bag, and more. We felt so much more prepared and organised when things can get stressful. This is going to be the best $10 you can spend on baby stuff.