Getting married
Regular price
Sale price
$10
Unit price
per
Planning a wedding is a lot of work! And the stakes are high; you want your big day to be perfect. When I planned my wedding, I was surprised by how much work it took, and keeping the details organized was a big part of that. So I stepped back and organized the work, and as information came in, or as we had to make decisions, we referenced the tools I had made. Since, 1000 other couples have used these spreadsheets to plan their big day.
Spreadsheets included:
Venue Search
Guest List
Budget
Hair & Makeup
Menu Planning
Rentals
To Do List
Wedding Weekend Schedule

Share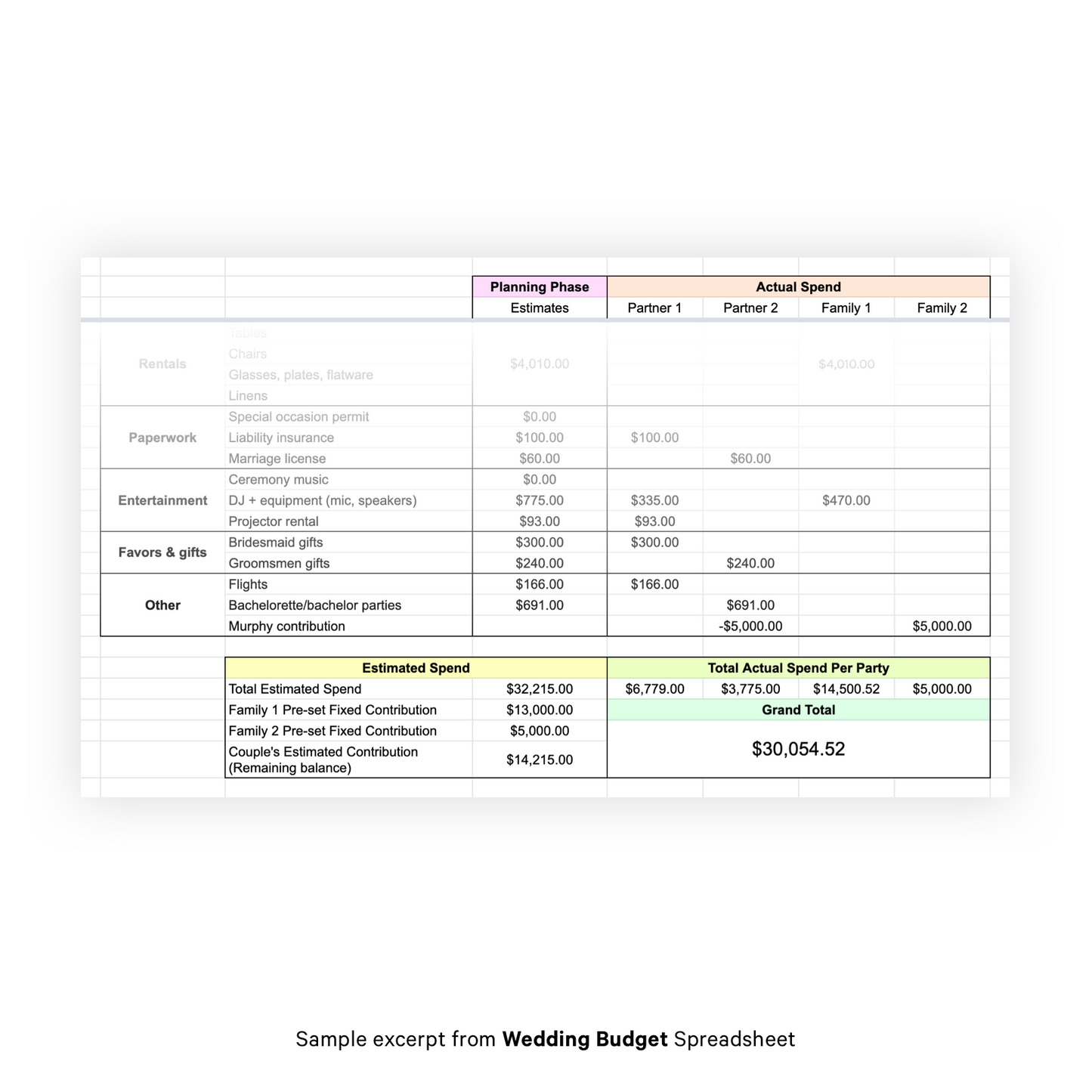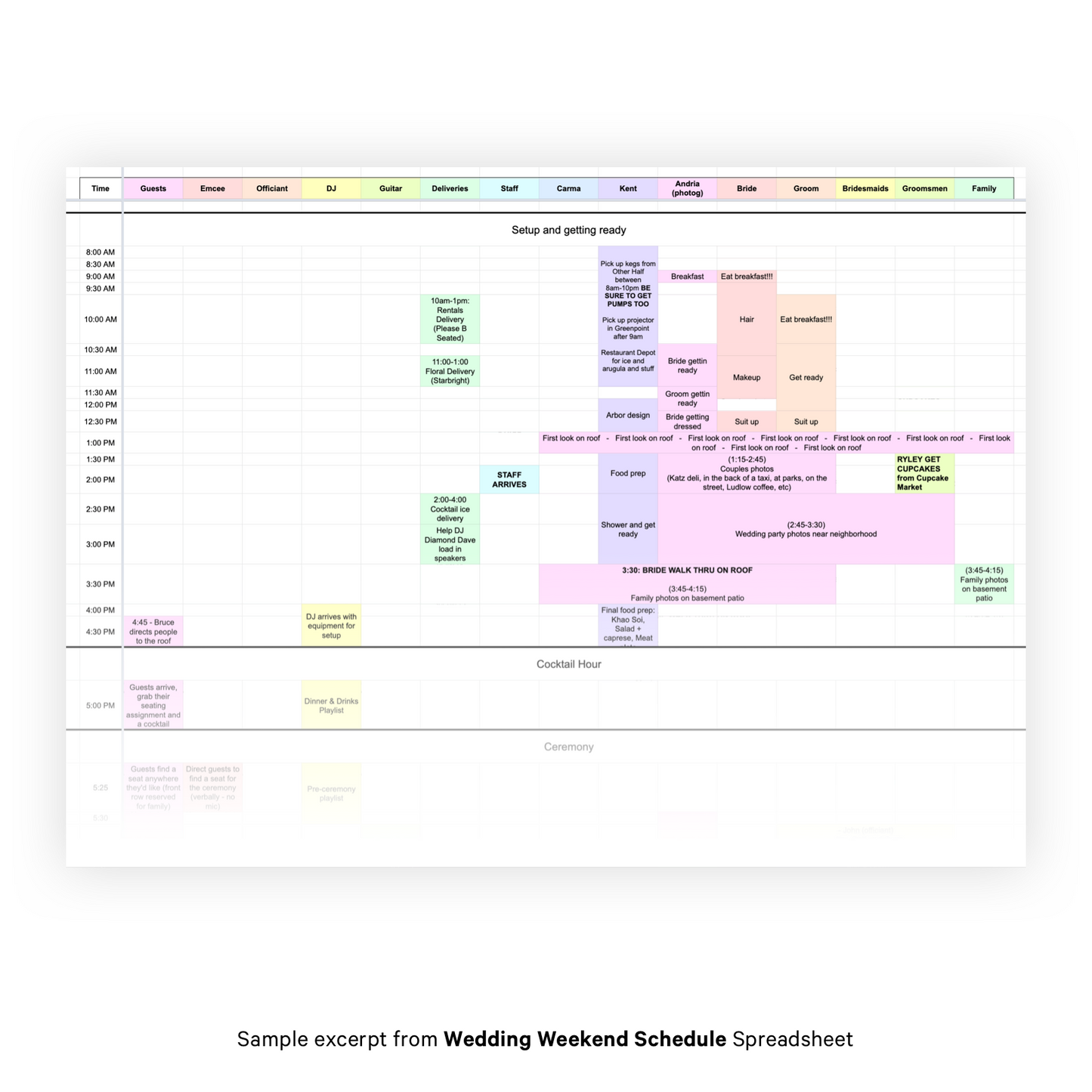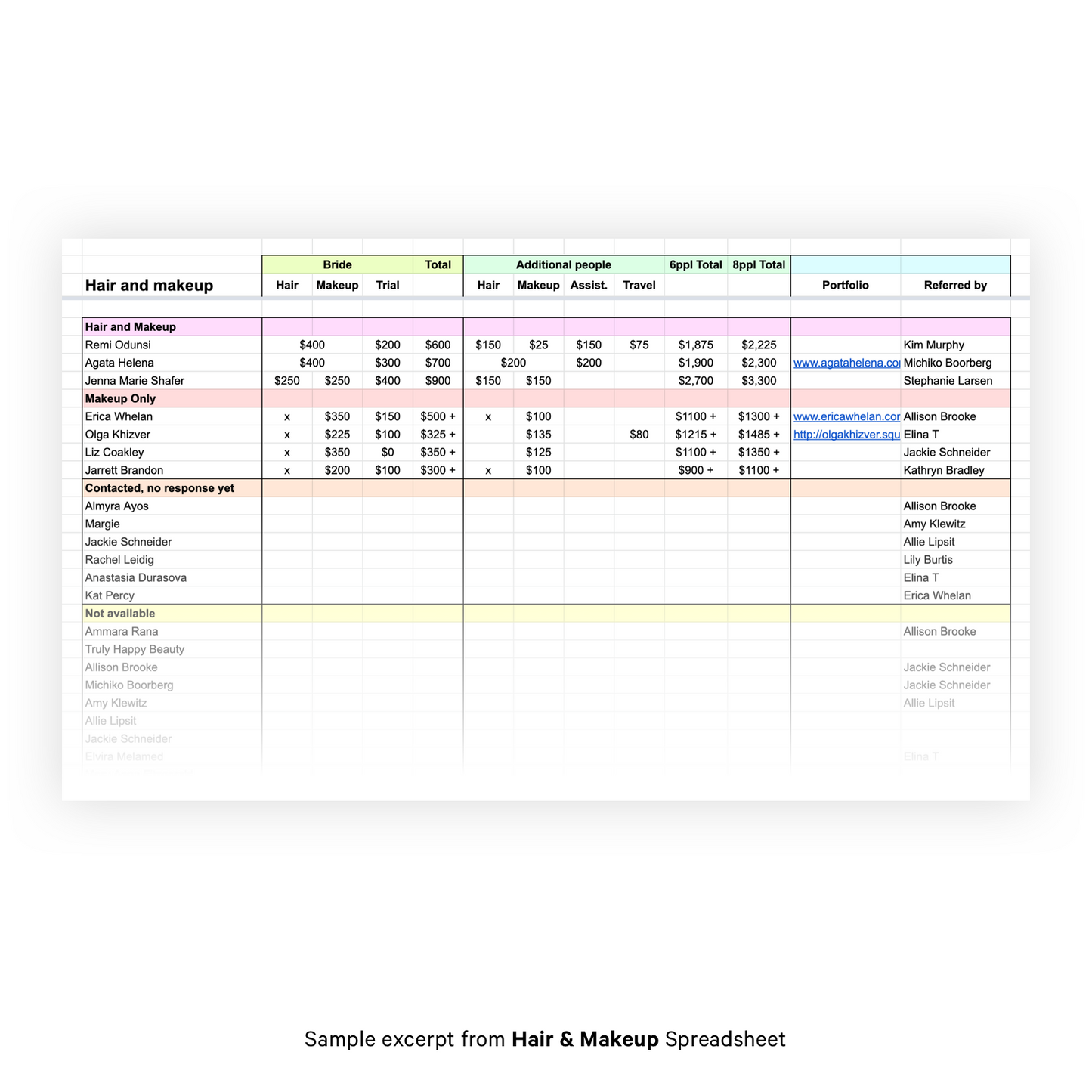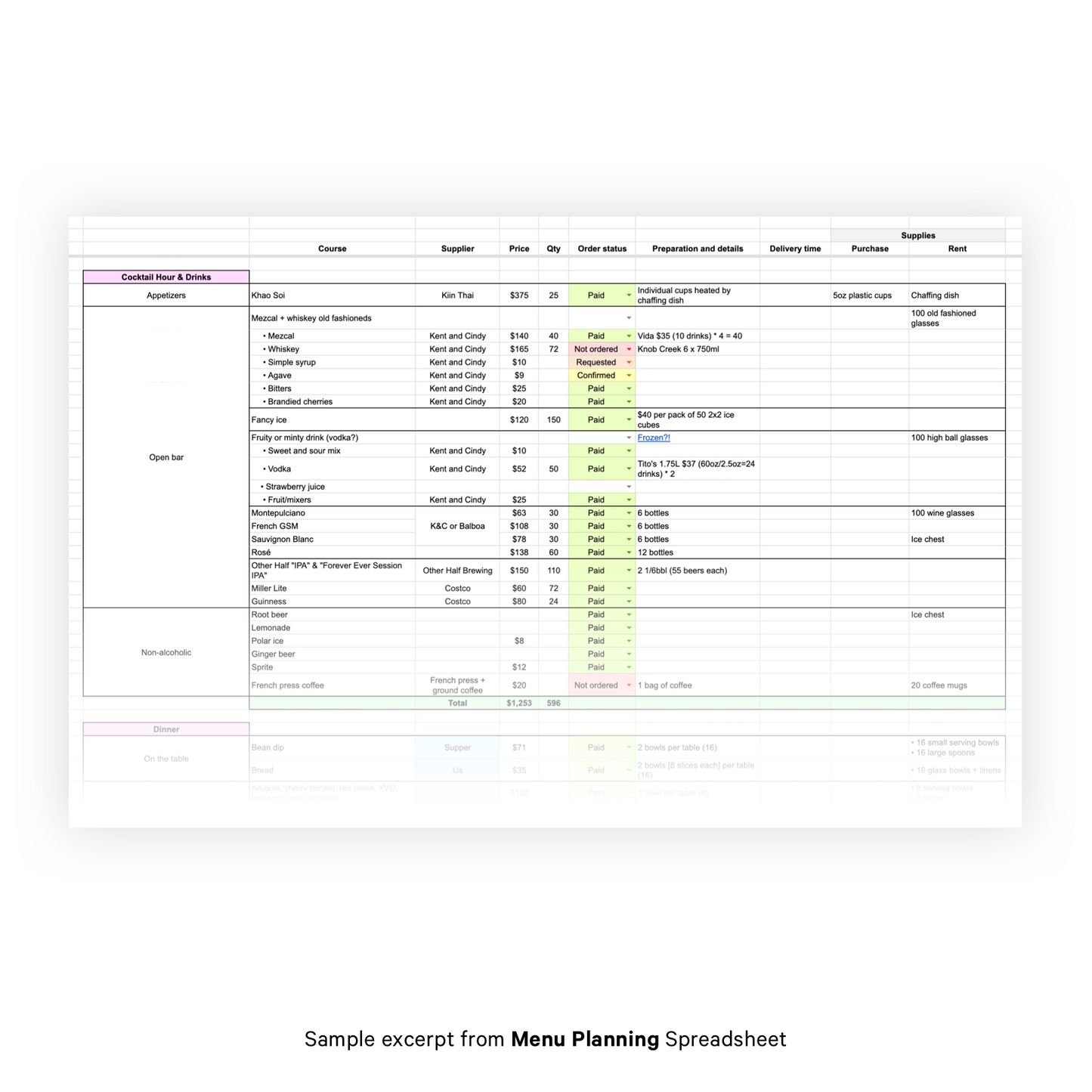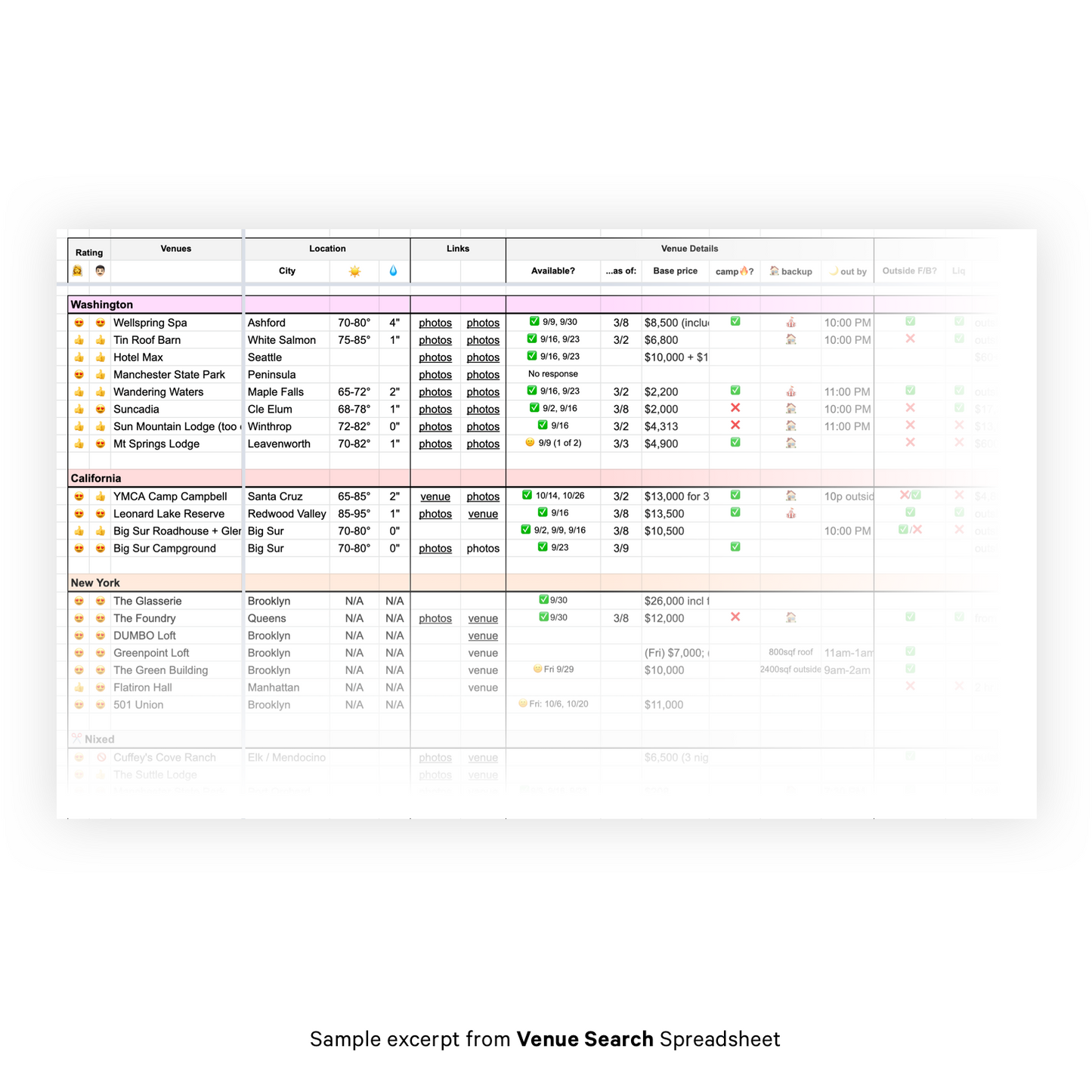 Thank you so much!
I've spent the past week researching every wedding spreadsheet created since the dawn of time, and was thrilled when I found your set! I felt my anxiety level decrease as I saved them, lol. Thanks again.
Absolutely Fantastic
Absolutely Fantastic. Thank god someone is as type A as I am. This is the best spreadsheet set I've found, and I downloaded an embarassing number. I wish I found this first!
Your spreadsheets have already been a lifesaver!
Thank you so much! We are planning a destination wedding and your spreadsheets have already been a lifesaver!
Great resource!
Thank you! Great resources and appreciate it!
Thank you for doing the leg work!
So excited to start using these! I'm in research mode and getting very overwhelmed by the amount of information coming in with no framework to catalogue and evaluate it. Mad respect for spreadsheets, but I'm no Excel wizard. So thank you for doing the leg work and sharing your insane organizational skills with the world!